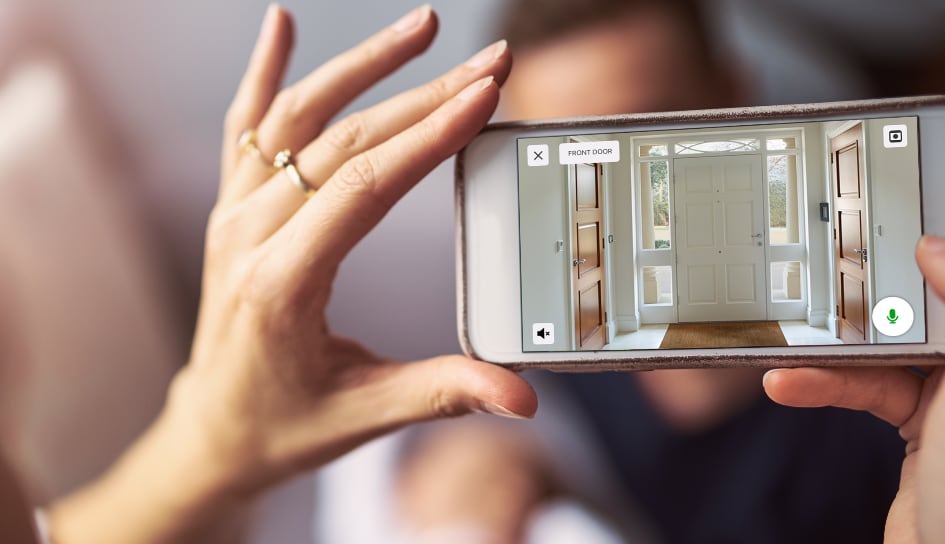 Are Smart Locks Worth It In Las Vegas
Are you thinking of replacing your home's locks? Of course, you might go the conventional route and get a common deadbolt, or you might elect to go a different direction with a push-button keypad. With that being said, if you seek the most high-tech, you should install a smart device that has the ability to integrate into your home security system.
One question: Are smart locks worth it in Las Vegas? Or is this an example of throwing your money away on needlessly confusing products?
Traditional Locks Compared to Smart Locks in Las Vegas
When it comes to entryway locks, you will find a multitude of choices. But the majority of doors are secured by a handle lock and a key deadbolt, a push-button deadbolt, or a smart lock. Turn the key on a standard deadbolt, and a metal bolt slides through a strike plate which is connected to your door frame. The bolts have the option of being a door handle lock that's spring-loaded, which will make the door more of a challenge to break open with a an instrument such as a crowbar. If you don't want to trouble yourself with an ordinary keyed entry, you can install a touch-pad solution that activates the bolt through a code of 3 or 4 numbers.
Smart locks are connected devices that serve as a modern substitution for your traditional entry locks. Like a keypad unit, you use a numerical PIN to gain access. But when you utilize a smart lock, you get to integrate with your home's Wi-Fi or your overall security package to bring even more functionality. By using a phone app, you can:
● Lock and unlock doors remotely
● Create custom entry codes for family members and friends
● Be notified through a phone text in the event the door lock is opened
● Create limited-time PIN numbers for occupants
In Which Circumstances Are Smart Locks Worth It In Las Vegas?
If you are thinking about using one or two smart locks instead of ordinary locks, you might be unsure if they are worth the upgrade. It would add convenience to remotely unlock your doors, but the brand and model are important factors in how well they work. When installing a stand-alone unit, ensure that your smart lock utilizes 128-bit encryption and features a smartphone app that's frequently updated.
But keep in mind, the true power in a smart lock comes when integrating it with your property's complete security package. This creates the ability of having your locks communicate with your other security components to upgrade your home's defense and make your life easier. For example, when your video doorbell identifies a visitor coming up to your front porch, your smart locks are able to click shut automatically. You might also use a geotracking feature on your phone's security app and automatically unlock your doors as you pull up the drive. You can even instruct an alarm to go off if a visitor submits the wrong lock code repeatedly.
Essentially, a smart lock is worth it in Las Vegas when you link it to your home security system!
Contact Us To Include Smart Locks With Your Smart Home Security System
If you want the leading smart locks in Las Vegas -- along with a highly advanced home security system -- reach out to Secure24 Alarm Systems. We'll help you customize the perfect system with all the components you need like locks, alarms, and cameras. Call (702) 446-1220 or complete the form on this page to get started.
Areas Served Around Las Vegas By Secure24 Your Local ADT Authorized Dealer